May 18, 2022
On 29th May 2022 our Grand Family Picnic will be held at Śródborowianka Centre. The picnic will be held in order to celebrate Lag Ba Omer. We have prepared plenty of attractive events for you. The Picnic starts at 1.00 PM
The Agenda:
Singin' Birds concert
Beat Back rock'n'roll concert
Barbecue party
Ice-cream stall
Photo booth
Bonfire night
And some children's attractions as well:
Fun & games with a professional entertainer
Bouncy castle with a climbing wall
Candyfloss
Little chemist's workshop and dry ice demo show
Free admission upon confirmation of attendance at: office@tskz.pl
The picnic will take place 29 May 2022 (Sunday) at 1:00 PM at  "Śródborowianka", ul. Literacka 6, Śródborów near Otwock
TSKŻ members may take advantage of our bus transport from/to Śródborów. The bus departs from plac Grzybowski (next to the All Saints Church) at 12:00 noon. Please call us to book your free transport at: 22/416.98.98 (during Klub Babel opening hours).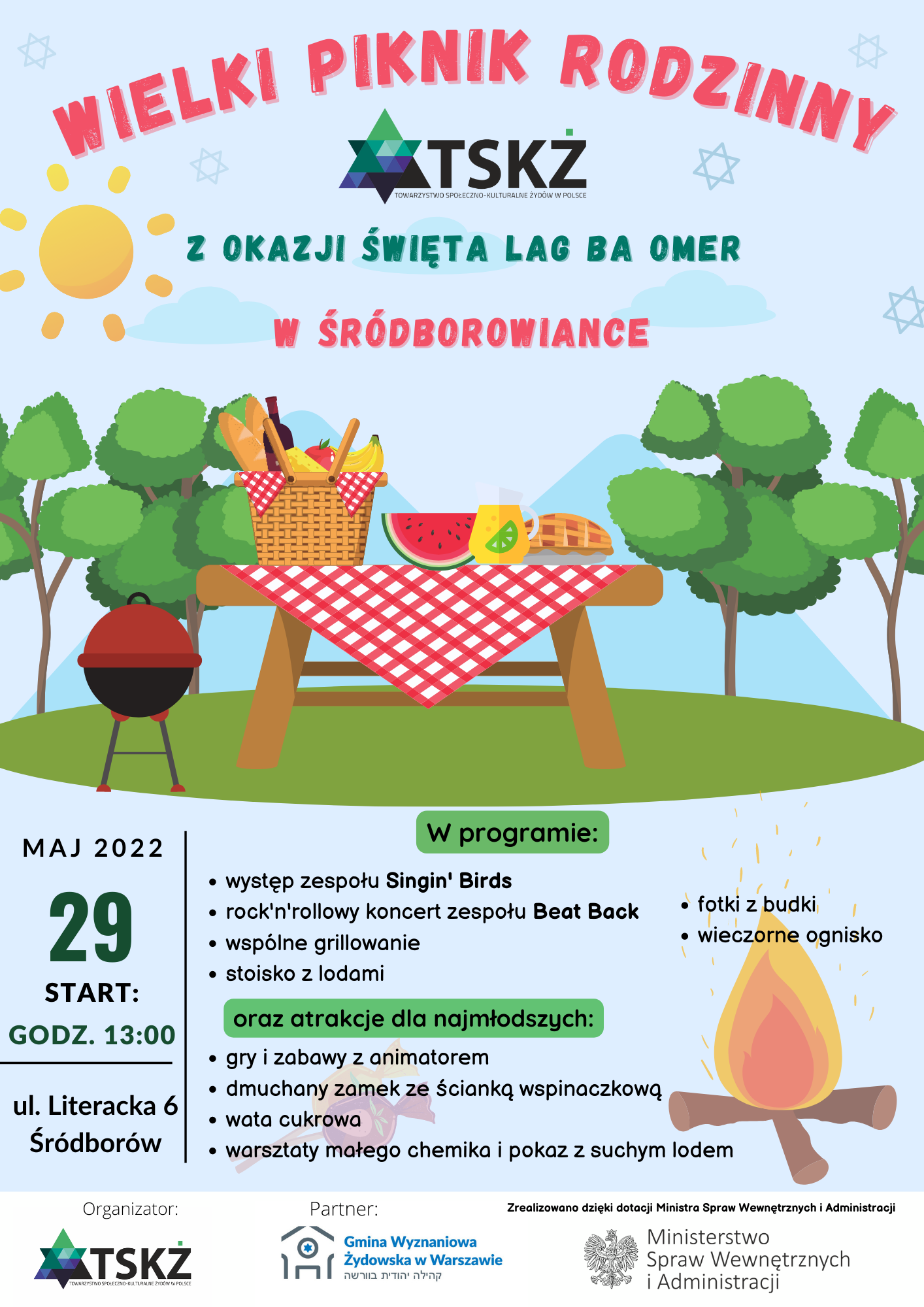 The project has been funded by a grant from the Ministry of Interior and Administration