June 30, 2021
The Voice of Polish Jews in Europe is the TSKZ's new multimedia project aimed at familiarising Jews across all Europe with the life of the Jewish community in Poland.
Our current activities and plans are presented in a series of documentaries, articles and on-line discussions with fascinating guests. All materials are available here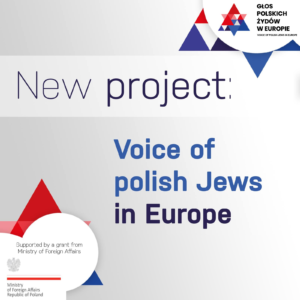 On Wednesday 30 June at 8:00 pm a premiere show of a documentary devoted to the so-called "MOST" operation will be presented.
The 1980s and 1990s was the period of great transformations occurring all around the globe. The former communist players, who were gradually losing their stamina and importance, were superseded by young and vibrant democracies. During that period, when Poland started to boldly mark its presence on the newly drafted map of the world, a two-year secret operation known as the Bridge pushed the mutual relations between Poland and Israel into a new direction.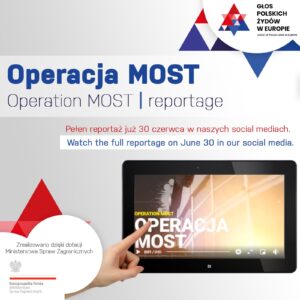 The project implemented in co-operation with the European Jewish Association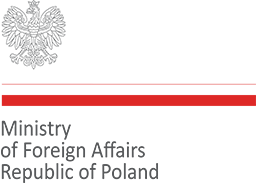 Public task financed by the Ministry of Foreign Affairs of the Republic of Poland within the grant competition "Public Diplomacy 2021"