Online meeting: "Hi Tech! And the Polish case?" Klaudia Klimek's guest is Rafał Romanowski.
OUR TOPIC: Although the troubled relations between Israel and Poland are definitely not an advantage, they do not cause much disadvantage, either. The hi-tech collaboration between these two countries has had a long history and both parties may learn from each other a lot in this field.
OUR GUEST: A columnist, critic and journalist. Currently, also a mobile content editor, product manager and micro-influencer. An Editor-in-Chief of Re:view and What's Up Magazine. For ten years, he has been employed at Gazeta Wyborcza (and cooperates with the newspaper ever since), and published his articles in Polityka, Newsweek, Cwiszn, Didaskalia, LOGO, Onet.pl as well as on Wyborcza.pl and Gazeta.pl websites. A co-founder of Smart City Krakow, academic teacher of journalism at the Jagiellonian University and Tischner European University. A co-writer of two books devoted to Cracow (Znak 2007, Agora 2012). His personal interest include hi-tech, sociology, philosophy, documentary films, classical and experimental music.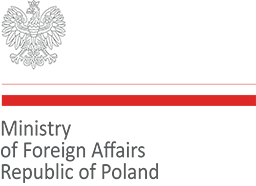 Public task financed by the Ministry of Foreign Affairs of the Republic of Poland within the grant competition "Public Diplomacy 2021"